Stephan Jackman
Chief Executive Officer and Director
Stephan Jackman joined our company as Chief Executive Officer in November 2018. Mr. Jackman was elected as a director in September 2020. He has played an intricate role in the development of therapeutic treatments, products and programs from the research stage to market and commercialization. Mr. Jackman has demonstrated a dedicated dual focus of creating value for internal and external stakeholders while developing strategic alliances and cross-function teams to meet and exceed goals. Mr. Jackman has experience managing profit and loss budgets totaling $100 million and successfully implemented projects/programs totaling $500 million. Prior to joining our company, from October 2017 to November 2018, Mr. Jackman was the Chief Operating Officer of Exit 9 Technologies, a technology startup with an Internet platform delivering opted-in lifestyle audiences to media, publishers, retailers and brands. Mr. Jackman was Chief Operating Officer of Ennaid Therapeutics from October 2015 to October 2017, an emerging biopharmaceutical company focusing on cures for mosquito borne infectious diseases such as Zika and Dengue viruses. Additionally, from August 2014 to October 2015, he was an independent project and management consultant assisting startups, Fortune 500 companies and non-profits with major strategic initiatives. He has also held positions of increasing responsibility at Novartis Pharmaceuticals Corporation, L'Oréal USA, SBM Management Services and Family Intervention Services. Mr. Jackman holds a Master of Science in Management and a Bachelor of Engineering in Mechanical Engineering from Stevens Institute of Technology.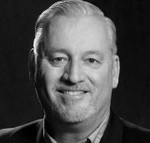 Kenneth S. Cragun
Senior Vice President of Finance
Kenneth S. Cragun joined our company on a part-time basis in December 2018. He served as a CFO Partner at Hardesty, LLC, a national executive services firm since October 2016. His assignments at Hardesty included serving as Chief Financial Officer of CorVel Corporation, a publicly traded company and a nationwide leader in technology driven, healthcare-related, risk management programs, and of RISA Tech, Inc., a private structural design and optimization software company. Mr. Cragun was also Chief Financial Officer of two Nasdaq-traded companies, Local Corporation, from April 2009 to September 2016, which operated Local.com, a U.S. top 100 website, and Modtech Holdings, Inc., from June 2006 to March 2009, a supplier of modular buildings. Prior thereto, he had financial leadership roles with increasing responsibilities at MIVA, Inc., ImproveNet, Inc., NetCharge Inc., C-Cube Microsystems, Inc, and 3-Com Corporation. Mr. Cragun is currently the Chief Financial Officer of Ault Global and serves on the board of directors and Chairman of the Audit Committee of Verb Technology Company, Inc. Mr. Cragun began his professional career at Deloitte. Mr. Cragun holds a Bachelor of Science degree in accounting from Colorado State University-Pueblo.
Henry C.W. Nisser
Executive Vice President, General Counsel and Director
Henry C.W. Nisser has served as our Executive Vice President and General Counsel on a part-time basis since May 2019. Mr. Nisser was appointed as a director in September 2020. Since May 2019, Mr. Nisser has served as the Executive Vice President and General Counsel of Ault Global and as one of its directors since September 2020; he became Ault Global's President on January 12, 2021. Mr. Nisser is the Executive Vice President and General Counsel of Avalanche. From October 2011 through April 2019, Mr. Nisser was an associate and subsequently a partner with Sichenzia Ross Ference LLP, a law firm in New York. While with this law firm, his practice was concentrated on national and international corporate law, with a particular focus on U.S. securities compliance, public as well as private M&A, equity and debt financings and corporate governance. Mr. Nisser drafted and negotiated a variety of agreements related to reorganizations, share and asset purchases, indentures, public and private offerings, tender offers and going private transactions. Mr. Nisser is fluent in French and Swedish, as well as conversant in Italian. Mr. Nisser received his B.A. degree from Connecticut College, where he majored in International Relations and Economics. He received his LL.B. from University of Buckingham School of Law in the United Kingdom.
David J. Katzoff
Chief Operating Officer
David Katzoff joined our company on a part-time basis in November 2019, serving as our Senior Vice President of Operations from November 2019 to December 2020, and currently serves as our Chief Operating Officer since December 2020. Mr. Katzoff has served as Senior Vice President of Finance of Ault Global since January 2019. From 2015 to 2018, Mr. Katzoff served as Chief Financial Officer of Lumina Media, LLC, a privately-held media company and publisher of life-style publications. From 2003 to 2017, Mr. Katzoff served a Vice President of Finance of Local Corporation, a publicly-held local search company. Mr. Katzoff received a B.S. degree in Business Management from the University of California at Davis.
Lien T. Escalona
Chief Financial Officer
Ms. Escalona joined our company as our full-time Chief Financial Officer in June 2021. She had served as the Director of SEC Reporting on a part-time basis at Ault Global from January to May 2021. Previously, Ms. Escalona was the Director of Financial Reporting for Confie Seguros Holding Co. from June to December 2020 and Landsea Homes Corporation from January 2019 to June 2020, where she was involved in the companies' special purpose acquisition company, or SPAC, transactions. From February to December 2018, Ms. Escalona served as the acting Director of Business Acquisitions for Smilebrands, Inc., a healthcare company, working on acquisitions and purchase price accounting matters. From March 2015 to January 2018, Ms. Escalona served as an independent contractor to Western Digital Corporation in several capacities, ranging from financial reporting, SEC reporting, systems implementation, purchase price accounting, to training and cross-training. Ms. Escalona has served as an independent accounting contractor to various public companies in the Silicon Valley, Los Angeles and Orange County areas for more than 25 years in multiple industries, with an emphasis on accounting and finance, system implementation and SEC reporting.